Another Book Review of Air
— Research — 1 min read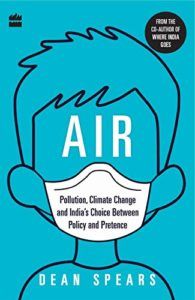 Dr Sudhirendra Sharma reviews, Dean's second book, Air: Pollution, Climate Change and India's Choice Between Policy and Pretense in the Hindustan Times. "Air provides a nuanced understanding on air pollution and the country's deep vulnerability to it in an era of impending climate change. Since policymakers have not invested in monitoring pollution and experts have not developed tools to curb it, this book is directed at enlightened voters who are concerned about the health of our society", says Dr. Sharma.
You can read the whole review here.
Also, in case you want to a copy, you can get it here.