Can 'Swachh Bharat' be a reality?
— Media — 1 min read
Sangita Vyas of r.i.c.e., Proff. Jeff Hammer of Princeton, and Jayamala Subramaniam of Arghyam, rang in the Swacch Bharat Mission on India at 9 with Anubha Bhonsle. The show culminated with Bhonsle summarizing, "The emphasis has to be on behavioural change." Their segment of the show starts at 33:00.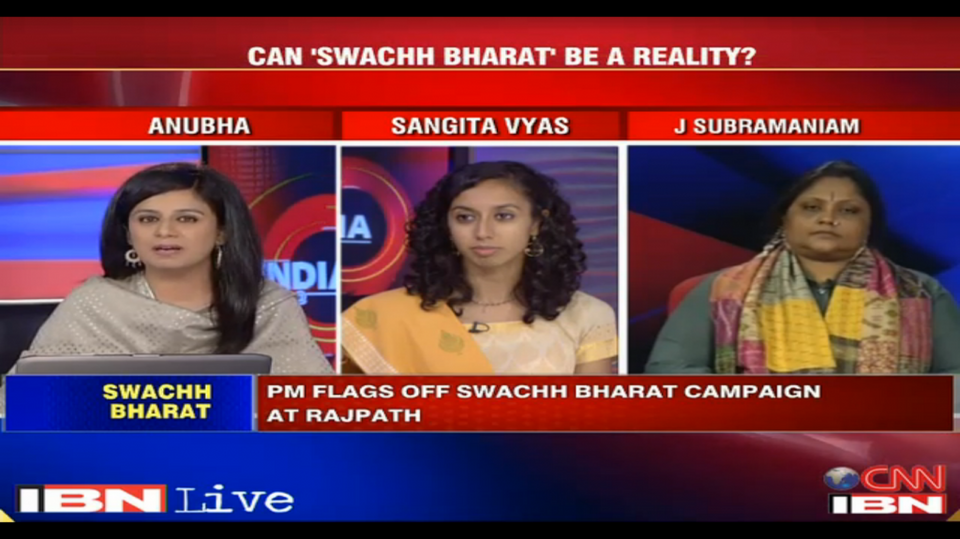 You can watch the full show here