Maternal and Newborn Health
Why are children in India shorter and smaller than children in sub-Saharan Africa, despite the fact that India is richer? At least since Ramalingaswami et al. (1996)'s influential essay, researchers have recognized that social discrimination against young women in India plays an important role in shaping the health of children. r.i.c.e. research has elaborated on this work and documented new and pressing puzzles in maternal and newborn health in India. We have also developed policy recommendations to improve maternal and newborn health.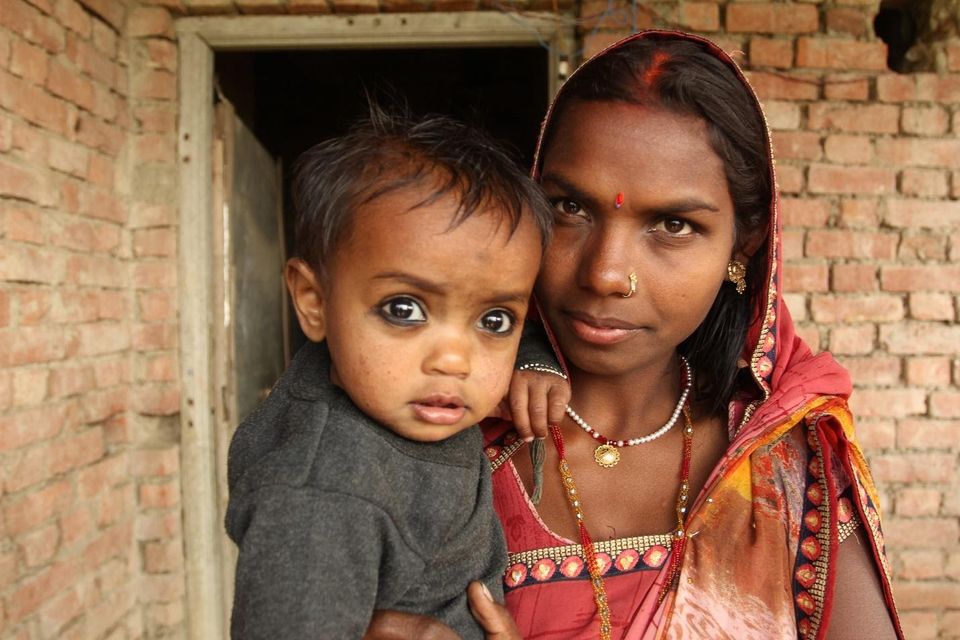 Documenting maternal undernutrition
A mother's health matters for her own well-being. It also influences the health and well-being of the next generation: well-nourished mothers are more likely to give birth to and raise healthy, well-nourished children. Women's bodies provide nourishment for growing children during the crucial first 1,000 days of life. Thus, a mother's net nutrition has large and lasting effects on her child's early-life human capital accumulation and life chances.
India, which is home to one fifth of the world's births, has no monitoring system to track maternal nutrition indicators such as pre-pregnancy body mass and weight gain during pregnancy. Further, there is no monitoring system that records how many babies are born at low birth weights. However, evidence suggests that despite its economic progress, India has among the highest rates of low birth weight in the world. One way that we know that low birthweight is a major problem is that a large number of babies die in the first month of life. A national survey has shown that low birth weight is the leading cause of these deaths.
Poor maternal nutrition is a major cause of low birth weight. r.i.c.e. research on maternal nutrition using the National Family Health Survey-2005 found that more than 40% of women were underweight before they become pregnant and did not gain adequate weight during pregnancy. Analysis of the more recent National Family Health Survey-2015 found that although there were improvements maternal nutrition between 2005 and 2015, 30% of mothers were still underweight at the beginning of pregnancy.
The Pradhan Mantri Matru Vandana Yojana (PMMVY) is a conditional cash transfer to pregnant women and new mothers that could be used to improve maternal nutrition. The program was written into the 2013 National Food Security Act (NFSA), which legislated a maternity entitlement of not less than 6,000 rupees to pregnant and lactating mothers. Despite the NFSA's mandate that the maternity entitlement be given for each pregnancy, the program's guidelines limit benefits to a woman's first birth. Incomplete implementation of PMMVY has prevented many first-time mothers from receiving benefits.
The program should be expanded to cover all births rather than just the first; the process should be streamlined to ensure rapid disbursement of funds; and funds should be given early in pregnancy so that they can be used to promote weight gain during pregnancy. Health workers should also educate families about the importance of weight gain and encourage them to use the funds to invest in pregnancy.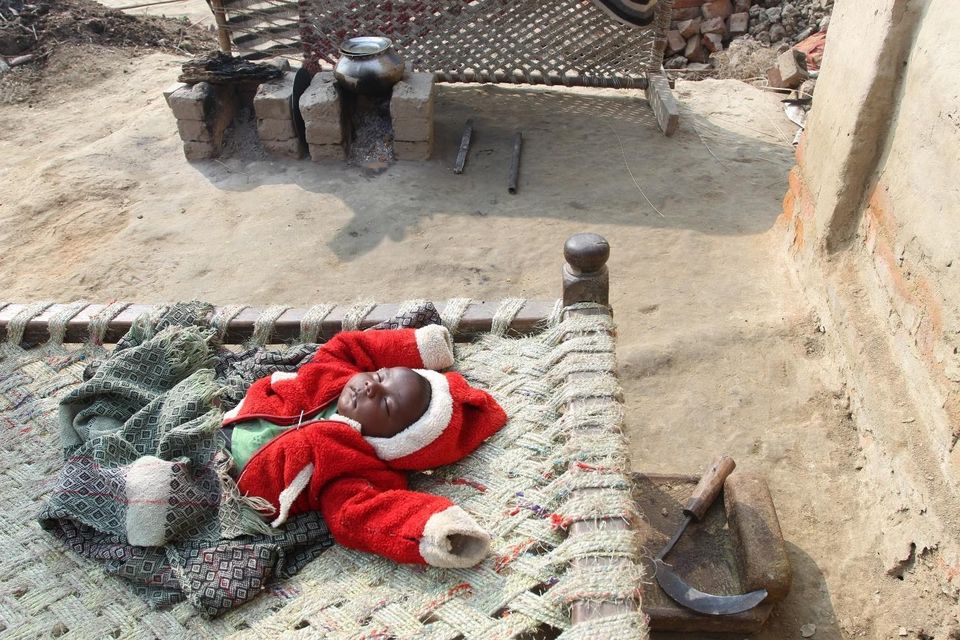 Calling attention to the causes and consequences of stillbirth, and its poor measurement
Another important manifestation of society's neglect of pregnant women is stillbirth, or the loss of a pregnancy at 28 weeks of gestation or later. The number of stillbirths and neonatal deaths are nearly equivalent, both in India and globally. This is because the factors causing stillbirths and early neonatal deaths are similar, and developmentally, there is often little difference between a newborn baby and a stillborn one. And yet, far more resources are spent on measuring and preventing neonatal deaths.
Addressing stillbirth is difficult because its causes can be complex, underreporting is common, and women's wellbeing is often a low priority, particularly in contexts with widespread gender inequality like India. Current r.i.c.e. research focuses on understanding the neglect of stillbirth, as manifest in the lack of reliable measurement of stillbirth, both in vital registration systems and in nationally representative survey data. Calling attention to and improving measurement of stillbirth will lead to a more nuanced and accurate understanding of the health challenges that children face, and the consequences of these losses for the women who most directly bear stillbirth's physical and emotional repercussions.
Advocating for and promoting better breastfeeding
Where sanitation is poor, breastfeeding practices predict newborn survival. Unfortunately, health surveys show less improvement in the breastfeeding rates than in other indicators of child health, such as the rate of institutional deliveries. Between the National Family Health Survey (NFHS)-2 in 1998–99 and the NFHS-4 in 2015–16, the rate of institutional deliveries increased by 45.8 percentage points. But for the same time period, the rates of early initiation of breastfeeding showed a slow improvement of just 18 percentage points. And the rates of exclusive breastfeeding from birth to six months fell by 9.7 percentage points. This inadequate adherence to early initiation of breastfeeding and exclusive breastfeeding for the first six months of an infant's life can have nutritional and developmental consequences for children.
In recent months, r.i.c.e. researchers are pursuing a project to promote Breastfeeding and Care Practices for Newborn and Low Birthweight Babies in Uttar Pradesh. The program is based on our earlier work. The program will test messages for breastfeeding and newborn care counseling to family members of newborns. It also intends to identify the existing systemic gaps in an adequate newborn care in hospitals and at home, and how can practitioners and caregivers overcome those.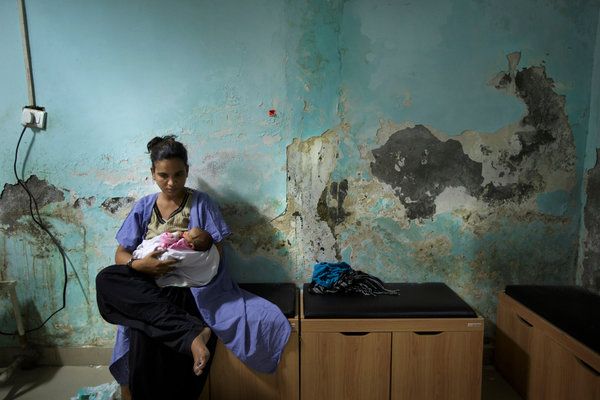 Understanding the role of private facility births in shaping neonatal health
r.i.c.e. research has documented that in the north Indian states of Uttar Pradesh and Bihar, babies who are born in a health facility are no more likely to survive the first month of life than babies born at home. In order to better understand this puzzling finding, we examined the association between neonatal survival and the type of facility where a baby is born.
We found that throughout the Empowered Action Group states, rural babies born in public facilities are more likely to survive than babies born at home. However, babies born in private health facilities to rural EAG-state residents are 20% more likely to die than those born at home. Qualitative research from Uttar Pradesh suggests that this may be in part because the private maternity homes serving rural residents are unregulated, and the staff, who are unqualified or under-qualified, have greater financial incentives to intervene in labour than public sector employees do.
A thoughtful and comprehensive strategy is needed to address high mortality in private maternity facilities serving rural EAG state residents. One set of strategies would involve making birth in public facilities more attractive to patients so that they do not chose private facilities. Achieving this goal will no doubt require improving the quality of care in public facilities and addressing the verbal and physical abuse of patients. It would also be useful to increase Janani Suraksha Yojana (JSY) benefits to account for inflation and economic growth. JSY is a conditional cash transfer to families who deliver in public facilities and to Accredited Social Health Activists (ASHAs) who motivate them for public facility birth. Due to inflation and economic growth, JSY benefits, which were instrumental in increasing the proportion of births that take place in health facilities, have become substantially less valuable since the program began in 2005.
It may also be useful for civil society organizations to undertake information campaigns to warn rural families about the dangers of giving birth in private facilities. Finally, we suggest that relevant government agencies take a thoughtful approach to regulating un-qualified and under-qualified private maternity providers.
A special focus on Uttar Pradesh
r.i.c.e. research has documented new findings about maternal and newborn health across India, and in the northern EAG states in particular. We place special emphasis on understanding and advocating for better maternal and newborn health in the state of Uttar Pradesh. This is because Uttar Pradesh is home to about one in five births and about one in three neonatal deaths in India. With a neonatal mortality rate of 45 deaths per 1000 live births in 2015, if Uttar Pradesh were its own country, it would have shared the distinction of being the country with the highest neonatal mortality rate with Pakistan.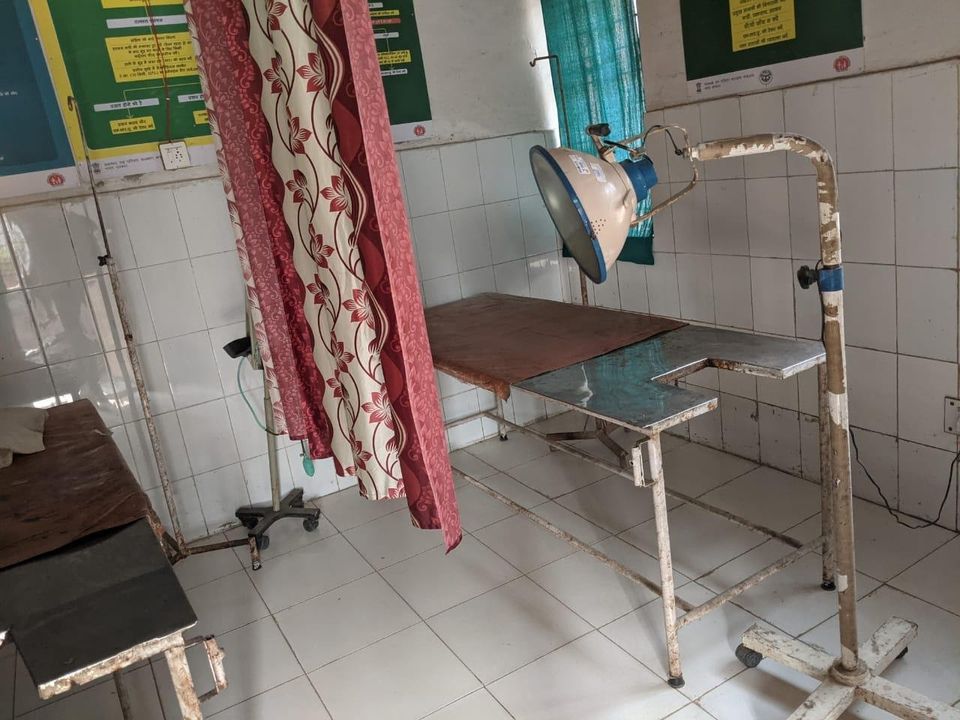 You can read about all our other work on this topic here.