Filthy filter
— Blog Post — 1 min read
Recently, we at r.i.c.e. have been learning a lot about air pollution -- how it is measured, why it is bad for health, where it comes from, who is most at risk, and many other things.  Because Delhi has a very, very serious pollution problem--WHO data suggest that it has worse air quality than any other major capital--we've also been learning about ways to protect our own health (albeit to a limited degree).  I thought I would share pictures of one of our air filters.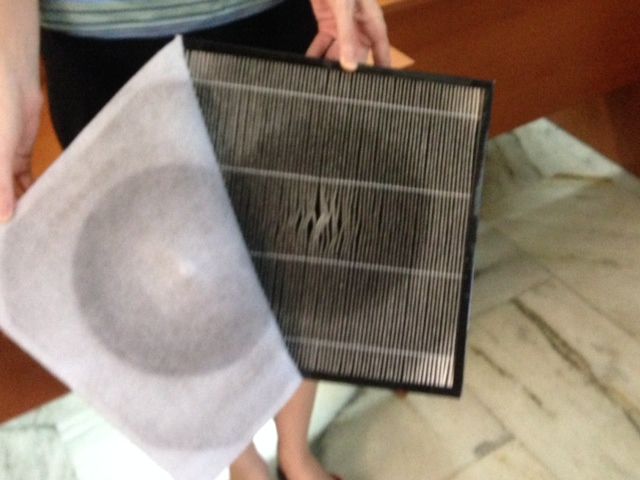 The bullseye pattern is there because we'd initially had the SmartAir Hepa filter strapped on to a small.  We used it for about a month in a relatively low (for Delhi!) pollution time of year, and only for about 8 hours a day.  Then, we found a larger, quieter fan, and mounted the filter on top of the new fan.  We ran the larger fan for 24 hours a day for about 12 days.
It is extremely worrying to think about the 16 million Deliites who breathe this contaminated air every day.  It is no wonder that study after study has found severe health impacts of Delhi's air pollution.