100 interviews!
— Blog Post — 1 min read
Today, the switching study team finished its final qualitative interview! We have learned a lot about sanitation attitudes and behaviors -- from the banks of the Arabian Sea in Gujarat, to the foothills of the Himalayas in the Nepali terai. To tell you the truth, we feel quite humbled, because these interviews have taught us a lot about the precise ways in which it will be difficult to convince people in this region to make the switch to latrines.
We are grateful to all of the families in Gujarat, Haryana, Uttar Pradesh and Nepal who have opened their homes to us and so patiently shared their stories. I think it is fitting, though, that our very last interview was with a Muslim woman who convinced her family to invest in a latrine and valued it highly.
But that's all I'll say on our results for today. For now, we're going to celebrate ...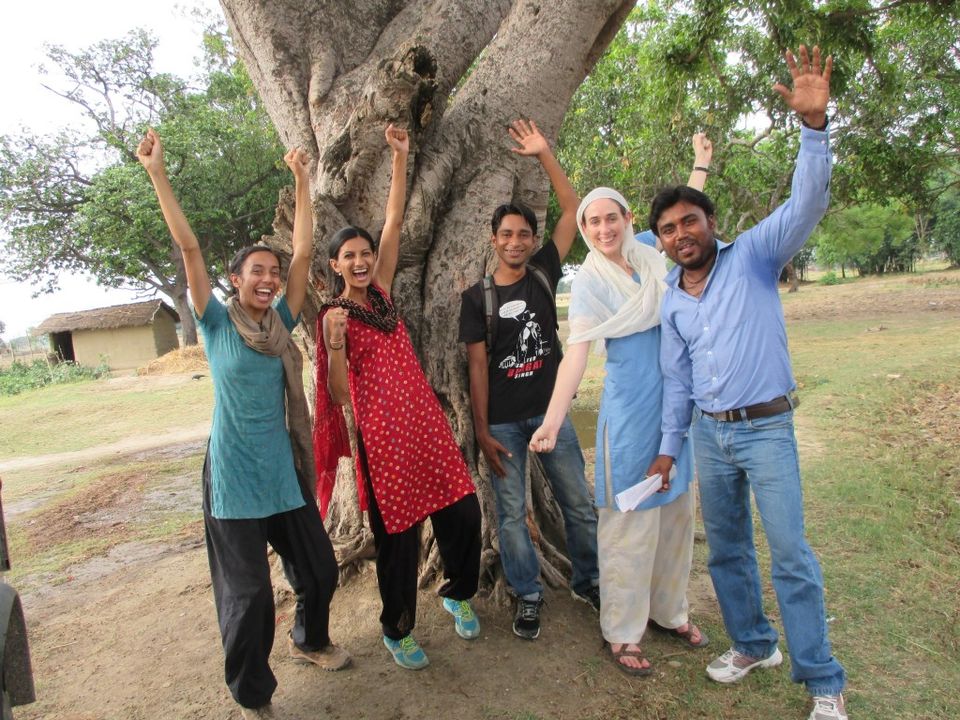 and take a rest!